OUR STORY
Established in 2007, we are a community-focused store based in Fairfax, California.

Rev9 is a fun, creative place for kids of all ages - even those that are technically all grown up! Along with our collection of quirky toys and kids clothing, we have plenty of treasures for adults too - t-shirts, jewelry, novelties, and more!
Our shop is also home to our decked-out back room workshop, which hosts hangouts, art classes, birthday parties, crafts, game nights, an annual haunted house, and a few friendly pets! Check our calendar to see upcoming events if you're interested in visiting! Or, stop by anytime we're open and get a quick tour.

Though we'd love if you could visit our shop, if you're too far away, please check out our online shop. Also, visit our archive to see pictures of our past projects!

Revolution 9 was established in 2007 out of a desire to create a community hub in the town of Fairfax for all ages, but with a focus on supporting young artists and musicians. Owner Huda, inspired by the indie art toy movement, Japanese movie monsters and animation, and the enduring art and counter-culture of Haight street, brought together these different elements to imagine a gallery store with studio and workshop spaces that would inspire and make everyone feel welcome and at home. The store includes a movie lounge, an art gallery wall, workshop rooms and an upstairs music studio. Revolution 9 is truly a family business with Huda's sons Amin and Karim and other friends and family running game clubs and art classes in the workshop rooms for over ten years.


STORE AMENITIES

STICKER MACHINE
Carries a variety of stickers from the artist Zoltron. Collect them all!



ARCADE CABINET
A multitude of classic arcade games to play by yourself or with a friend



CLOTHING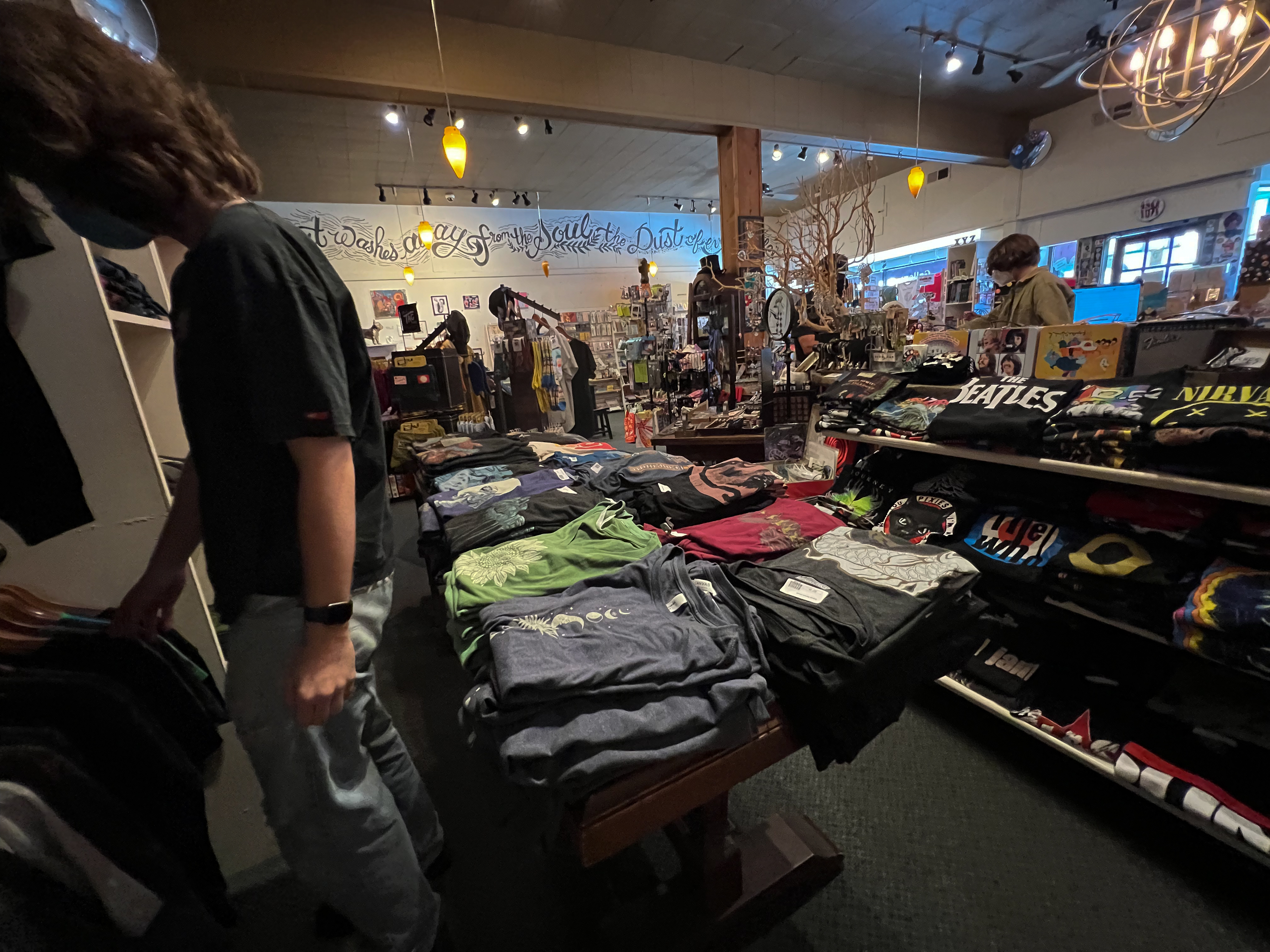 Band T-shirts, local Marin brands, patterned socks, anything you could ask for



POSTERS
Various band and film series posters, alongside rare Zoltron posters for sale



MOVIE LOUNGE
Come take a seat on the couch and watch a movie with us





OUR ANIMALS
DRAGON
Stardust is the newest member of the family, continuing a lineage of bearded dragons, and is a growing boy who loves to lounge under his heat lamp in a princely manner. He loves chasing after grubs and taking trips around the shop on our shoulders.

SKINK
Our resident blue-tongued skink is Smaug, a dangerously cute beast who is frequently mistaken for an oddly fat snake. Friendly and familiar with the art of escape, Smaug has been a treasured member of the family since 2015. Although he can be grumpy in the morning when breakfast is served and disturbs his beauty sleep, he is a sweetheart and fascinates visitors from far and wide.

GECKO
Jeremy is a giant day gecko and our oldest shop critter. He has been a part of the R9 family since the shop opened in 2007! He is a master at hide-and-seek, although the games are never really fair since he is always the one that hides. Once you spot him, most likely lounging on his branch or on the wall of his home, he will stun you with his adorable looks.